Welcome to our site!
This site is meant to be a key tool in the communication between arrowmen in our lodge. We have several useful links to other OA sites, a lodge calendar, LEC contact information, and much more. Feel free to check it all out and let us know what you think. Check back often as we are constantly revamping the site!
Dues Need To Be Paid!
All Arrowmen have dues that need to be paid, so make sure that you get them paid ASAP!
Winter Banquet Was An Enormous Success
But that there is still a new merit badge fair to go to, and that is the first GSLAC merit badge fair that we will attend.
Sign up down below
--> scoutingevent.com/312-2019WoapinkMBFair <--

Click below to see the flyer


The Trip is On!
Our lodge trip will be on February 15th through the 18th 2019. It will be at Cascade Mountain in Portage, Wisconsin. After we go skiing for two days we will then go to a water park called Mount Olympus.
​More details to come!!
From now on LEC will be at the Elks Lodge in Effingham.
2102 S Banker St.
​Effingham, IL 62401
Powered by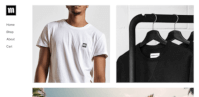 Create your own unique website with customizable templates.