Welcome to our site!
This site is meant to be a key tool in the communication between arrowmen in our lodge. We have several useful links to other OA sites, a lodge calendar, LEC contact information, and much more. Feel free to check it all out and let us know what you think. Check back often as we are constantly revamping the site!
Sign Up Now for LLDC!
The annual Lodge Leadership Development Conference will be held on November 10th from 9:00am to 4:00pm and will be at Software Solutions Integrated LLC. The address is
140 East South 1st St Shelbyville, IL
The training is for all officers and advisers,and is very helpful to every member of the LEC to be more effective in his/her role.
Lunch will be provided, also field uniform (class "A") and OA sash required.
Follow link to sign up today!!!
​
www.lincolntrailscouncil.org
The Trip is On!
Our lodge trip will be on February 15th through the 18th 2019. It will be at Cascade Mountain in Portage, Wisconsin. After we go skiing for two days we will then go to a water park called Mount Olympus.
​More details to come!!
From now on LEC will be at the Elks Lodge in Effingham.
2102 S Banker St.
​Effingham, IL 62401
Powered by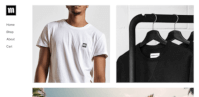 Create your own unique website with customizable templates.